Compact Metal Slitting Machine
Compact Metal Slitting Machine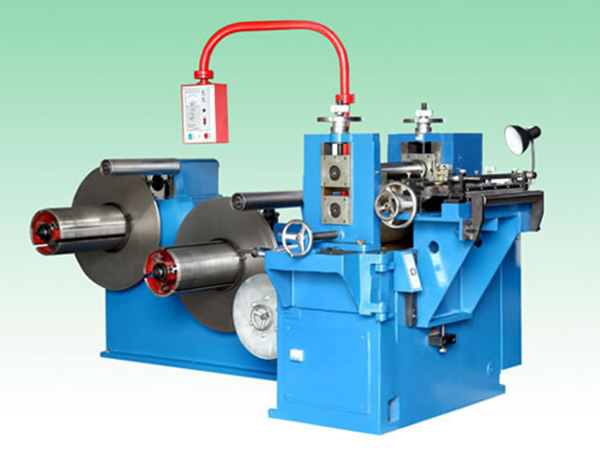 The compact metal slitting machine can be used for processing copper and aluminium into narrow strips with the minimum width of 4mm. The strip processed will be recoil automatically. In addition to the compact structure, the metal coil slitting equipment is well received because of the first class slitting quality.
Technical Parameters of Compact Metal Slitting Machine
No.
Item
Specifications
1
Raw material thickness
Carbon steel
0.06-0.8mm
Aluminum or copper
0.06-1mm
2
Max. coil width
420m
3
Max. coil outer diameter
750mm
4
Coil inner diameter
150-520mm
5
Max. coil weight
570kg
6
Min. slitting strip width
4mm
7
Outer diameter of slitting blade
125mm
8
Blade shaft diameter
60mm
9
Slitting speed
7-30m/min
10
Quantity of slit strip
12 (0.6mm in thickness, σb<650MPa
11
Slitting width tolerance
0~-0.05mm
12
Straightness
≤1mm/m (width>20mm)
13
Burr height
≤0.02mm
14
Recoiler inner diameter
150mm, 250mm
15
Recoiler outer diameter
500mm
16
Main drive motor power
4kW
17
Machine weight
3500kg
18
Overall dimension
3640×1365×1380mm
Note: The compact metal slitting machine can be configured based on actual demand of the client. Metal slitter for slitting the metal into narrow strip with 1mm in width is available from us.