Coil Grab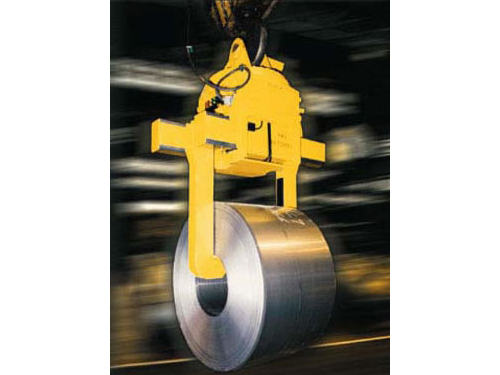 Description of Coil Grab:
Coils grabs are usually divided into two kinds:Vertical Coil Grab and horizontal coil grab. You only need to give us your tonnage, and we will provide your desired grabs.
Vertical Coil Grab
Vertical coil grabs are widely used to lift, transport, shove, entruck, stack vertical steel coils, cooper coils, paper rollers, aluminum coils, wire coils and so forth.
Application of Vertical Coil Grab:
There are usually three kinds of vertical coil grabs, which are available for many applications:
1. Single-side vertical coil grab: being suitable for those coils with large range of wall thickness (thickness between out diameter and inner diameter).
2. Double-side vertical coil grab: being perfect for those coils with larger diameter and pressure-resisting ability in diameter direction)
3. Centre-expanding vertical coil grab: providing even forces on coils, being ideal for high stacking requirement operation.
Horizontal Coil Grabs
Take your business further with Zhenhuan roll forming machine, spiral duct forming machine, plasma cutting machine, welding machine etc.