Paste Mixer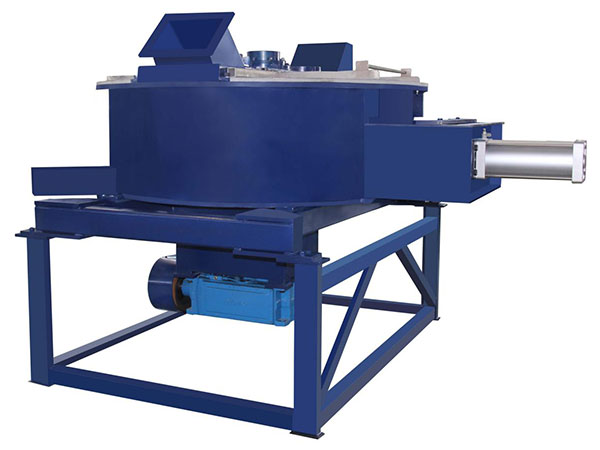 Paste mixer is used for mixing paste in the lead-acid battery production. It's designed with several automatic operations including lead powder feeding and weighing, acid and water weighing, quick paste mixing and lead paste storage.
Main Features

Water cooling: Both hopper bottom and side are cooled by the circulating water, assuring paste mixing under preset temperature.
Slope vertical mixer blade design makes paste overturn and break off, delivering lead paste with high evenness.
Convenient blade angle and clearance adjustment provides 1mm clearance between blade and hopper wall.
An advanced tension sensor is used during weighing powder, acid and water, ensuring both weighing and re-weighing errors reach 0.5%.
With special anti-corrosive designs, stainless steel is used to manufacture all the parts contacting paste and acid.
Featuring PLC control and HMI operation; 30 programs can be saved in one machine.
Main Technical Specifications
| | |
| --- | --- |
| Item | Specifications |
| Machine model | HGX-500* |
| Max. amount of lead powder | 500kg |
| Max. paste storage weight | 1500kg |
| Max. paste storage volume | Φ1150x580 mm |
| Weighing precision | ±0.5% |
| Acid tank | 570x630x480mm, 150kg |
| Lead powder tank | Φ1100x1400mm, 1000kg |
| Total power | 35kW |
* Paste mixer is available with customized capacities.