Extruded Fin Tube Machine
Extruded Fin Tube Machine
Description of Extruded Fin Tube Machine
An extruded fin tube machine is also called a tube finning machine, extruded high fin tube machine and extruded low fin tube machine.
1.Tool holder and its body adopt the advanced dual-circular key structure to withstand torque and achieve accurate and reliable displacement.
2.Tool holder adopts split type design, making blade installation, debugging and cleaning operations easier.
3.Spindle bearing can be moved using conical hydrodynamic sliding bearings, bearing to maximize the utilization.
4.Universal joints and shaft key link between all lines of Hot Pepper. Cooling box is separated from rolling mill machine.
5.Closely with technical data, rolling fin efficiently, durable blades.
Technical Parameters of Extruded Fin Tube Machine
| | |
| --- | --- |
| Item | Specifications |
| Base tube diameter | Φ12-Φ35mm |
| Outer diameter of finned tube | Φ25 -Φ88mm |
| Tube material | Aluminum, steel, copper |
| Fin material | Aluminum, copper |
| Fin thickness | 0.3-1mm |
| Fin height | ≤16mm |
| Spiral pitch | 1.8mm, 2.0mm, 2.1mm, 2.3mm, 2. mm, 2.8mm, 3.0mm, 3.2mm-8.0mm |
| Finned tube length | 0-15m |
| Output spindle rotating speed | 80rpm, 100rpm, 120rpm |
| Fin rolling speed | 0.6m/min, 0.75m/min, 0.9m/min |
| Main drive motor power | 11kW |
| Machine weight | About 1920kg |
| Overall dimension | About 2050×760×1430mm |
Note: This extruded fin tube machine is also capable of producing screw corrugated boiler tubes.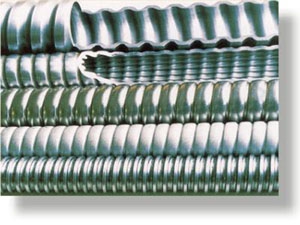 Ⅱ L-shape, LL-shape Finning Tube Winding Machine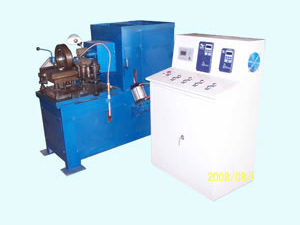 Description of L-shape, LL-shape Finned Tube Winding Machine
This machine is special designed for processing L/ LL shape finned tubes in different diameters. It adopts numerical tension control to keep the binding force between tube and fin being in the best state!
Technical Parameters of L-shape, LL-shape Finned Tube Winding Machine
Item
Specifications
Base tube diameter
Φ16-38mm
Base tube material
Stainless steel, carbon steel, copper, aluminum
Fin material
Aluminum
Fin height≤20mm, fin pitch 2.0-10mm
Copper
Fin height≤12mm, fin pitch≤2.54mm
Fin thickness
0.4-1.0mm
Main driving motor power
5.5kW
Production speed
Max. 700rpm, about 1.5m/min (based on base tube diameter)