Venetian Blind Slat Machine
Venetian Blind Slat Machine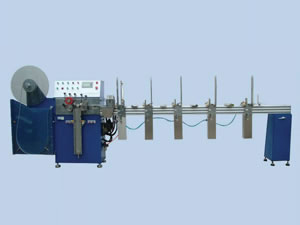 1. Just as its name implies, our slat machine is ideally suitable for the manufacture of aluminum venetian blinds. This equipment integrates with a series of processes like forming, punching, cutting, as well as stringing.
2. With a fully automatic system, it is controlled by PLC system.
3. Users can preset the parameters such as length, quantity, and hole position, etc., and then our aluminum venetian blind slat machine will automatically fabricate the blinds and string them.
4. This device is driven by hydraulic motor and generates a low level noise.
Technical Specifications of Aluminum Venetian Blind Slat Machine
| | |
| --- | --- |
| Item | Data |
| Suitable blind width | 12.5mm, 15mm, 16mm, 25mm |
| Linear speed | Max. 3000m/h |
| Pneumatic pressure needed | 0.5MPa |
| Hydraulic motor power | 0.75kW, 3 phase, 380V |
| Machine weight | about 450kg |
| Outline dimension | 4300 x 680 x 1560mm |
Samples of Aluminum Venetian Blind Slats
Wooden Venetian Blind Slat Machine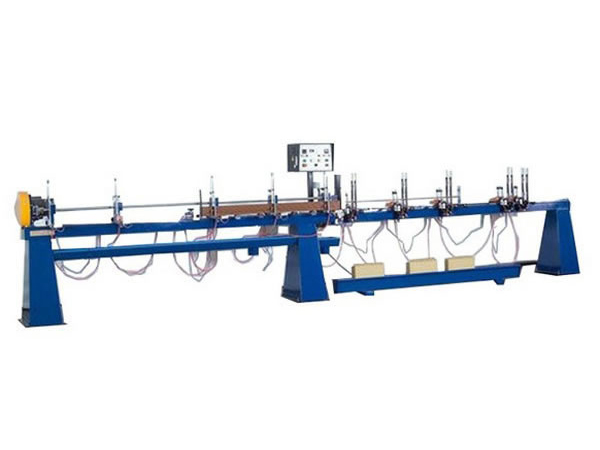 Description
The production process of wooded venetian blind slat machine includes forming, punching, cutting and string inserting. Controlled by PLC, the blinds making machine is fully automatic. Users can preset the length, quality, hole position, and hole quantity, freely.
Main Technical data of Wooden Venetian Blind Slat Machine
| | |
| --- | --- |
| Item | Specifications |
| Model | FYD-308-3 |
| Suitable wooden slat width | 12.5, 15, 16, 25mm |
| Suitable wooden slat thickness | 3-3.5mm |
| Max. wooden slat length | 10ft (305mm) |
| Production speed | 30-60pcs/min |
| Pneumatic punching stations | 4 |
| Pneumatic air pressure | 0.5MPa |
| Strings inserting unit | 5 |
| Power supply | 2.2kW, 220V AC 50/60Hz |
| Machine dimension (L×W×H) | 3550×650×1650mm |
| Machine weight | About 400kg |
Sample of Wooden Venetian Blind Slats: