Expanded Metal Machine
The expanded metal machine, as the name implies, is generally used for punching and expanding the metal sheet into diamond meshes with different sizes. It is also known as expanded metal mesh machine. The expanded metal making machine can be customized, if the customer offers the following information.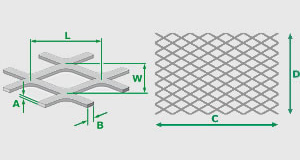 A=Material thickness
B=Strand width
C=Mesh Width
D=No limit
L & M are needed for designing punching moulds for expanded metal mesh production line.
Heavy-duty Expanded Metal Machine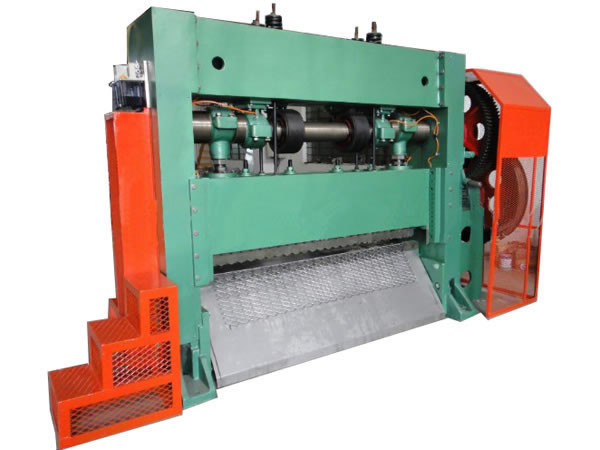 Technical Parameters of Heavy-Duty Expanded Metal Mesh Machine
Item
HE-6-2500
HE-8-2000
HE-6-2000
HE-4-2000
HE-2.5-2000
Applicable material
HRC, CRC, stainless steel, copper, aluminum, lead, titanium
Suitable mesh width
2500mm
2000mm
Max. metal thickness (carbon steel)
6mm
8mm
6mm
4mm
2.5mm
Punching force
100T
220T
100T
63T
63T
Feeding stroke
0-8
0-8mm
0-6mm
0-4mm
0-6mm
Drive motor power
22kW
50kW
15kW
15kW
11kW
Punching times
40/min
45/min
45/min
60/min
70/min
Machine weight
18T
25T
12T
12T
10T
Machine length
5500mm
6000mm
3600mm
3600mm
3500mm
Machine width
3300mm
2400mm
3100mm
2500mm
2400mm
Machine height
1750mm
1750mm
2280mm
3000mm
2300mm
Middle-sized Expanded Metal Mesh Machine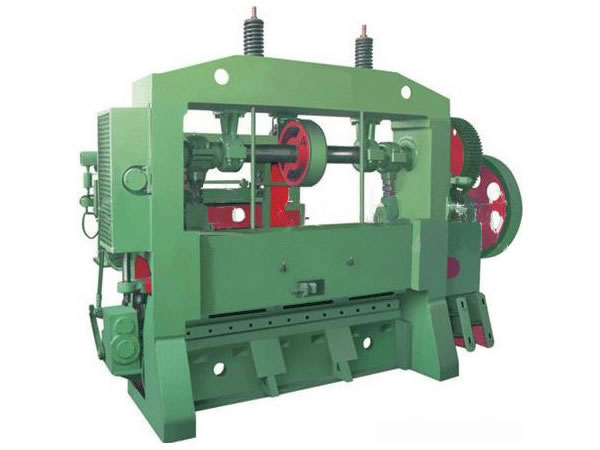 Technical Parameters of Middle-Sized Expanded Metal Machine
Item
ME-4-1300
ME-2.5-1500
ME-3-2500
Applicable material
HRC, CRC, stainless steel, copper, aluminum, lead, titanium
Suitable mesh width
2500mm
1500mm
2500
Max. metal thickness (carbon steel)
4mm
2.5mm
3mm
Punching force
125T
140T
120T
Feeding stroke
0-5
0-2.5mm
0-7mm
Driving motor power
15kW
11kW
17kW
Punching times
85/min
100/min
45/min
Machine weight
5T
6T
18T
Machine length
2500mm
2870mm
4000mm
Machine width
1800mm
1990mm
3500mm
Machine height
2400mm
2140mm
2400mm
Small-sized Expanded Metal Mesh Machine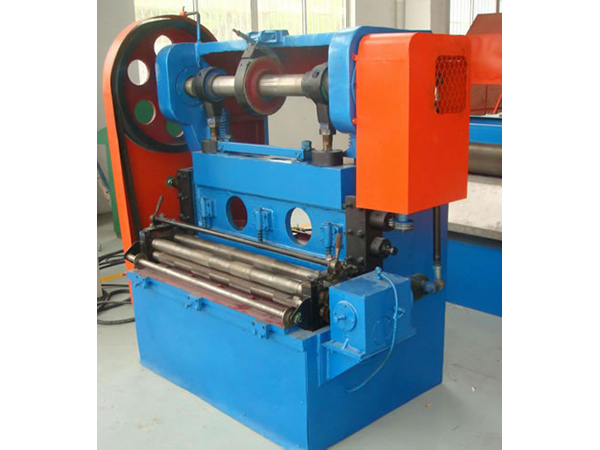 Technical Parameters of Small-Sized Expanded Metal Machine
Item
SE-1.5-1250
SE-1.0-1000
SE-1.5-1000
SE-4.0-1000
Applicable material
HRC, CRC, stainless steel, copper, aluminum, lead, titanium
Suitable mesh width
1250mm
1000mm
1000
1000
Max. metal thickness (carbon steel)
1.5mm
1.0mm
1.5mm
4mm
Punching force
50T
40T
50T
100T
Feeding stroke
0.3-3
0.3-2mm
0.3-3mm
0.3-5mm
Driving motor power
7.5kW
5.5kW
7.5kW
11kW
Punching times
200/min
300/min
200/min
120/min
Machine weight
2.5T
2T
2T
3.5T
Machine length
2200mm
1800mm
1800mm
1800
Machine width
1100mm
900mm
900mm
1100
Machine height
1600mm
1500mm
1500mm
1500
Finished Product Display