CNC 3D Wire Bending Machine
CNC 3D Wire Bending Machine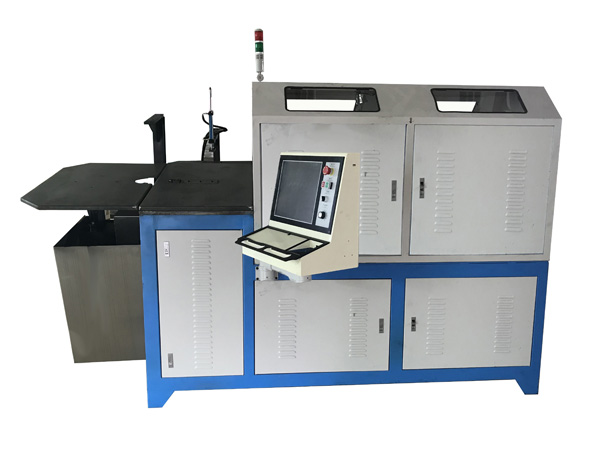 Main Features
1. High speed, each bending process cost 1.0-1.5 second
2. Heavy bending capacity for wire up to 10mm diameter (customized)
3. This CNC wire bending machine is equipped with servo motor and air compressor as driven power to instead hydraulic pressure, thus keeping the machine clear and easy to maintain.
4. With friendly operation interface, easy to programme, push the button to achieve completed complex bending process
5. With CNC 3D control system, AC servo motor driven, to ensure production has same good quality.

Main Technical Data of CNC 3D Wire Bending Machine
Item
Specifications
NT80-7A
NT100-7A
Applicable wire diameter
600N/mm2
Φ2-Φ8mm
Φ4-Φ10mm
1200N/mm2
Φ2-Φ5mm
Φ4-Φ6mm
1900N/mm2
Φ2-Φ4mm
Φ4-Φ5mm
Quantity of feeding reel
3 units
4 units
Wire bending angle
Limitless
Limitless
Platform lifting height
+25mm to -120mm
+25mm to -120mm
Lifting height of head for wire twisting
+25mm to -180mm
+25mm to -180mm
Lifting speed
15m/min
15m/min
Distance between cutting shaft and head for angle bending
105-210mm, fixed
105-405mm, adjustable
Distance between head for angle bending and machine body
400-700mm(fixed)
400-900mm, adjustable
CNC axis quantity
7 axis
7 axis
Machine dimension
3500×1200×1500mm
3500× 1070×1200mm
Machine weight
About 3500kg
About 4800kg