Hovercraft for In-plant Transportation
Hovercraft for In-plant Transportation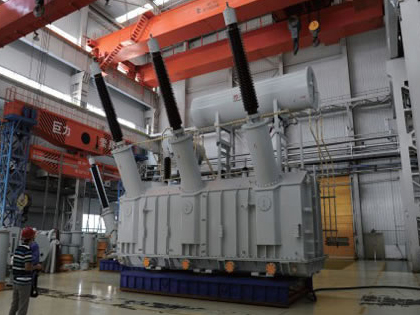 Description
The hovercraft for in-plant transportation utilizes the air layer formed between the air cushion and the ground. So, the air cushion is suspended, reducing the friction between the product and the ground. The 100t heavy load product can be removed easily with small pushing force.
Compared with traditional mode of transportation, our hovercraft for in-plant transportation has high safety, high efficiency, high flexibility, and of course low cost. This range of product is widely used in transformer factory, diesel engine plant, electric car industry, automobile industry, etc. It is also an ideal tool for transport service.
Features
1. In addition to the stable performance, the hovercraft is well received because of the smooth operation, low noise, and free maintenance.
2. The automatic leveling device makes for good adaptability to unbalanced loading.
3. The in-plant transportation tool is controlled by wireless remote controller.
4. Two hovercrafts can be connected in parallel for the transportation of heavy goods.
5. Our heavy equipment transportation tool is designed with safety protection device, such as anti-collision protection unit, emergency stop equipment, air pipe and insufficient air pressure alarming device, etc.
6. This product has self-diagnosis function. In addition, the maintenance of the product is quite easy.
Advantages
| | | |
| --- | --- | --- |
| Item | Our product | Traditional transportation (Crane, forklift, trolley) |
| Transport flexibility | Little limitation on track | Limited by fixed rail or space |
| Transport efficiency | Place the product on the transportation facility directly. | Rope and lifting hook are required. |
| Workshop & facility investment | No special requirement | Costly investment in workshop & crane |
| Maintenance cost | About 2% of initial investment | 8-15% of initial investment |
| Workshop | No rail is required. The workshop layout can be changed optionally | Rail is needed, and the workshop layout can't be changed |
| Energy | Electricity and compressed air, clean power | One 15t diesel forklift consumes 6570L diesel per year. |
| Safety | The worst situation is that the air cushion breaks and the load will inclines for 1 degree. | Crane/forklift problems may cause tremendous loss. |
| Adaptability to irregular load | Good adaptability, suitable for different transport tool. | Dangerous and low efficiency if two cranes are used together. |
We can provide hovercrafts for in-plant transportation with the load from 2t to 300t. Please contact us for details. Two products can be connected in parallel for the objects in big size.